I'm often asked why I don't have an 'Online Store'.
The answer is simple. I don't have an 'online store' because my items are often temporarily/seasonally in 'residence' in other places, like Moose Apple Christmas Tree Farm's Christmas Shop in Berryville, VA or the Shenandoah Valley Arts Center in Waynesboro, VA.
If interested in purchasing items you see on the website, just email me. Sue@Studio2724.com
I really do love the venues that host my work! In 2018, it was exciting to see Moose Apple Christmas Tree Farm top the list of Country Living magazine's 12 Best Christmas Tree Farms in the South. To read more,  check out the article here.
In the fall of 2018, I established a relationship with the Shenandoah Valley Art Center in Waynesboro, VA where I will have quilted pieces in changing exhibits throughout the year and also available for purchase in their gift shop. You can check out SVAC here.
Now Available – Because of the Brave quilt note cards.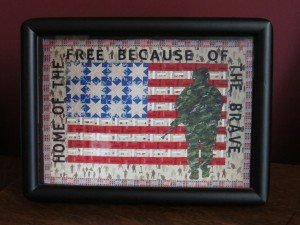 In 2015, I was overwhelmed by the appreciation and love expressed for my Because of the Brave quilt honoring our Nation's bravest and their families who love and support them.
The note cards featuring this quilt are now available in sets of two (2) for $16.00.These 4 7/8″ x 6 3/4″ folded note cards are perfect for sending or framing. As shown below, they fit perfectly in a standard 5″ x 7″ frame. Email me at Sue@Studio2724.com to order yours.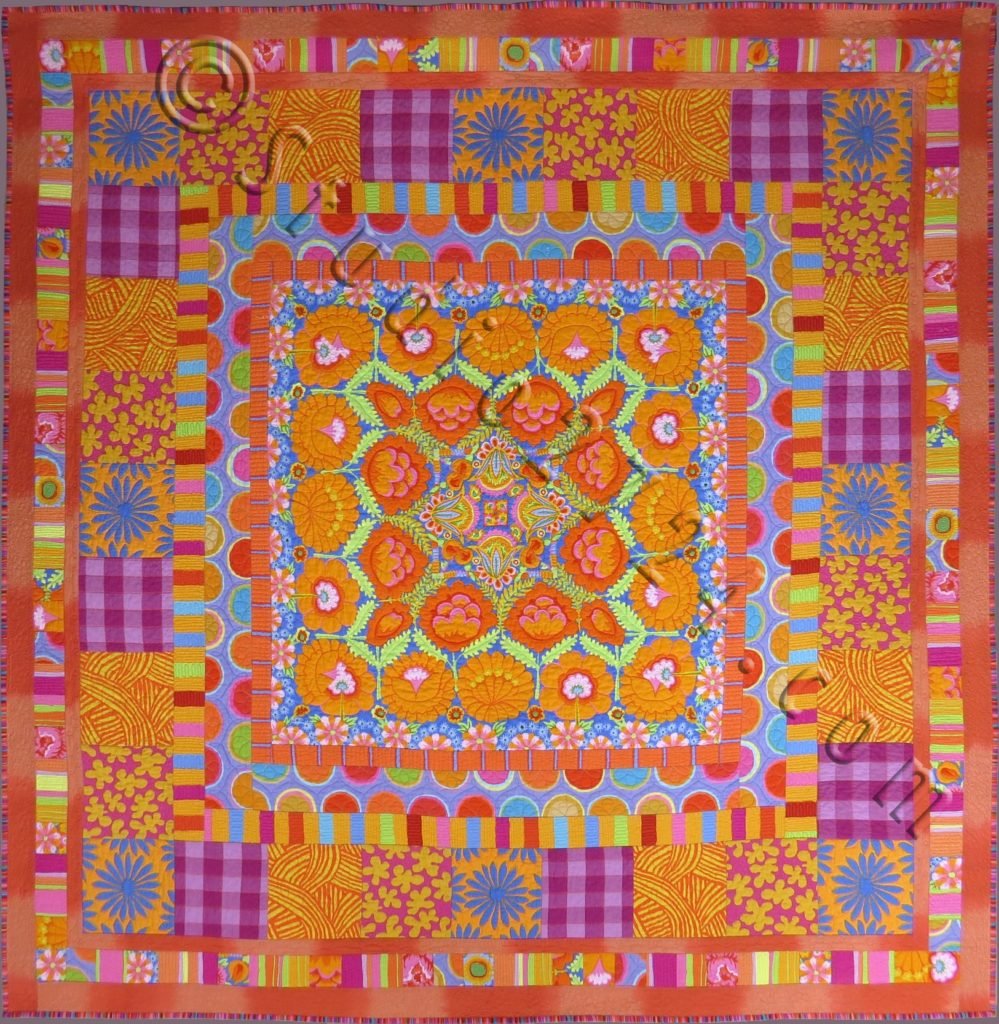 **To see QUILTED ITEMS are currently available for purchase, click on the Quilts and such  link in the upper right hand column.
To see other blank quilt note cards available for purchase, click on each one by name under "Sue's Quilt Cards and their Stories".
Should a quilted piece in my gallery not currently listed as "available for purchase" catch your fancy, please contact me directly to inquire about its availability and pricing. Additionally, I do welcome commissioned special requests.