Short and Long-Term Rentals are both welcome in our fully furnished Loft Apartment.
Right off Route 340, north of Berryville, VA, this loft apartment has its own private entrance in a lovely country setting.
This apartment has one bedroom, one bath, full-sized washer and dryer, open floorplan kitchen-livingroom-dining room, hardwood floors, central heat and air.
When you enter, there is a small entry with a coat closet.
From there, a hallway leads to the kitchen, dining, and living areas.
In this open concept "great room", the L-shaped kitchen (complete with a stove and dishwasher not seen in this photo) is on the right, living area to the left and at the far end is the bathroom.
Looking from the bathroom back toward the front hallway, the kitchen is on your left, the living room area on your right, and the bedroom straight ahead.
The bedroom has a full-sized bed, dresser, and 2 closets.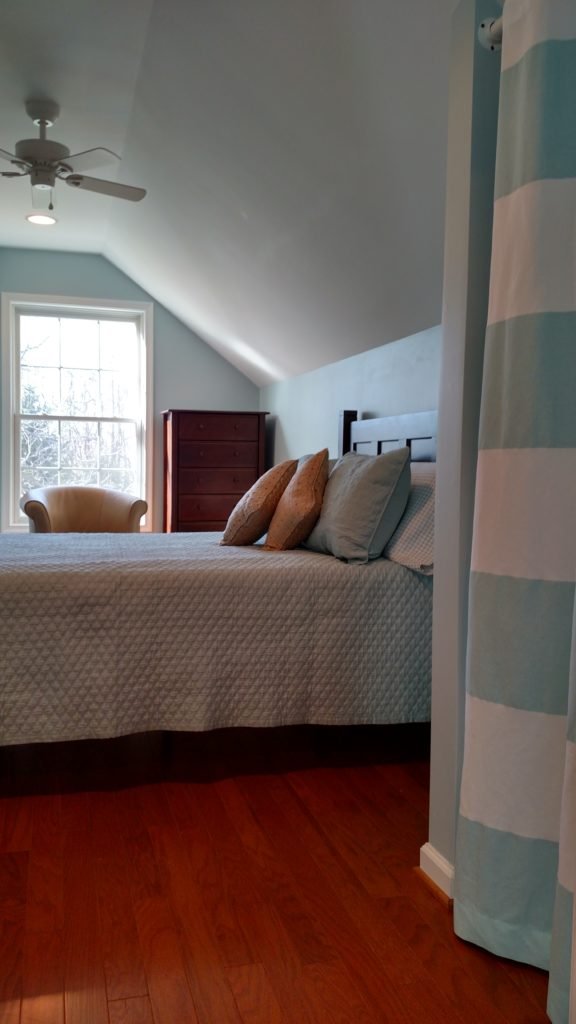 If interested, you'll find the following documents helpful.
2724 LFH Loft Apartment APPLICATION FOR LEASE
2724 LFH Loft Apartment LEASE AGREEMENT
Questions can be directed to CCLoftApt@gmail.com .